About Us
Sushi BBQ Inn is located in North West of Calgary and is reputed to be one of the top sushi restaurants and sushi delivery in Calgary. At Sushi BBQ Inn, you will feel like you are a part of our family. From our family recipes to your plate, our restaurant is serving up the freshest, most delicious, and authentic Japanese inspired meals in town. Our knowledgeable staff is friendly and always encouraging our customers to try something new. You never know, it might just become your next regular! Are you unsure what to order? Our menu ranges from traditional Japanese cuisines, modern BBQ cuisine, and creative tasty rolls that you will not see anywhere else. When it comes to our sushi, we have Nigiri Sushi, Yakiniku, and Specialty Rolls. For Nigiri Sushi, we recommend you try out our Tako Nigiri Sushi which is made with octopus and served on a small bed of sushi rice or the Toro Nigiri Sushi which is made with a tasty raw price of Toro, and served on a small bed of sushi rice. For Yakiniku, try out the Lettuce Wrap Yakiniku with fresh lettuce wraps, grilled to perfection and flavoured with traditional Japanese seasonings. Whether you are seeking a memorable lunch or dinner experience, Sushi BBQ Inn offers comfortable seating for over 50 guests and a sushi bar setting where the intricate techniques of our master chefs can be fully appreciated. We also offer home delivery and pickup through SkipTheDishes, allowing you to enjoy your meal from the comfort of your own home.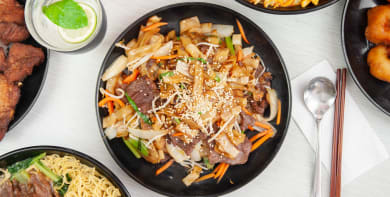 Reviews
"YOU GUYS ARE THE BEST!!!!"
2022-01-17
Chris
"Thank You!"
2022-01-17
Carma
"so good! thankyou sooooooo much!"
2022-01-11
Leia
"Miso soup spilled over the other stuff since it was at the top of the bag and the lid was unsecured."
2022-01-06
Contact Us
Find Us
1222 16 Ave NW, Calgary, AB T2M 0K9, Canada, Calgary, T2M 0K9
Opening Hours
Monday
11:00 AM - 10:00 PM
Thursday
11:00 AM - 10:00 PM
Friday
11:00 AM - 10:30 PM
Saturday
11:00 AM - 10:30 PM
Sunday
11:00 AM - 9:30 PM
Please note, delivery times may vary.
We deliver to
T1Y, T2A, T2B, T2C, T2E, T2G, T2K, T2L, T2M, T2N, T2P, T2R, T2S, T2T, T2V, T2W, T3A, T3B, T3C, T3E, T3G, T3H, T3J, T3K, T3L, T3R